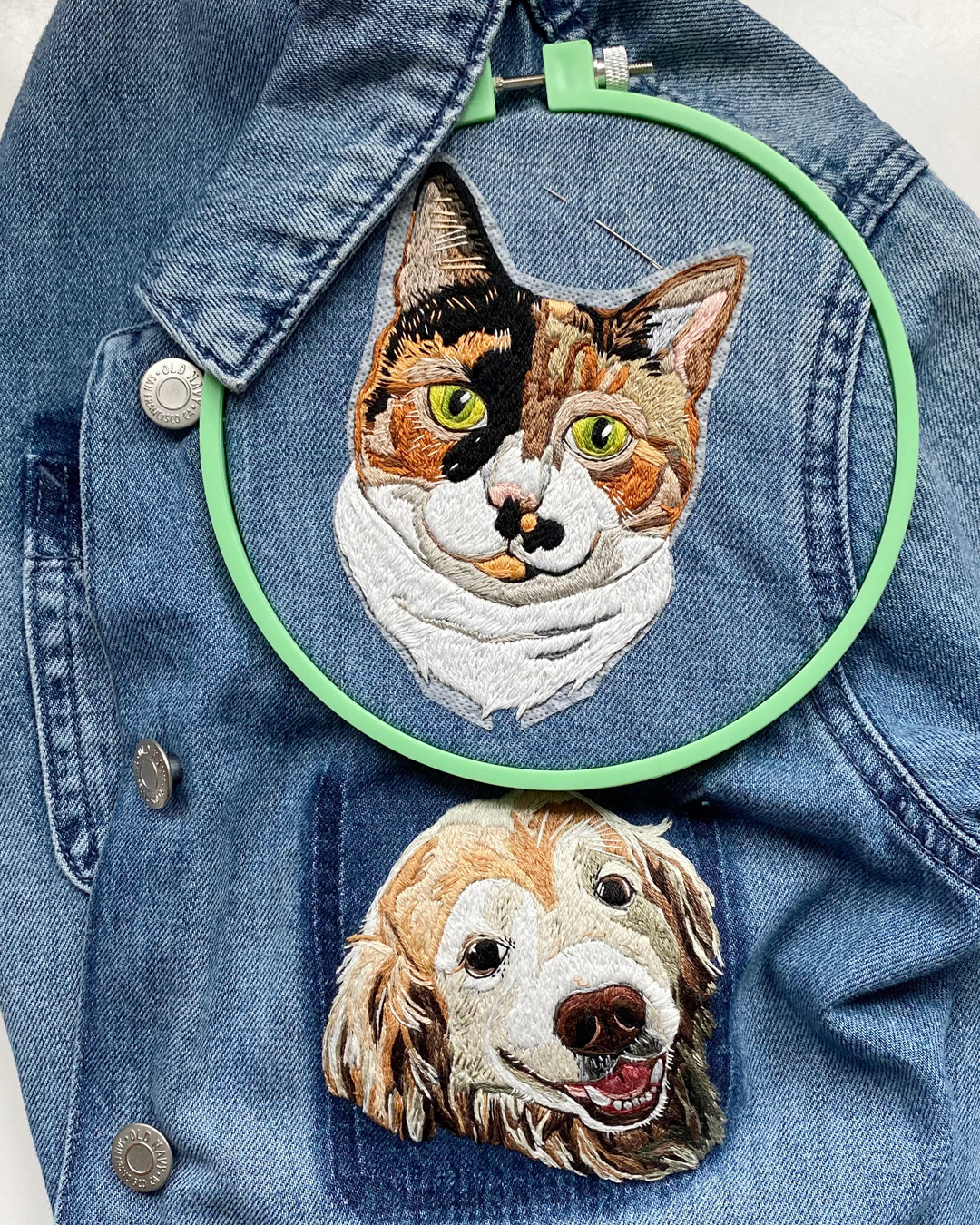 This article is brought to you by Brown Paper Stitch, my business that makes your wardrobe pawesome by embroidering your pets on clothing.
We're halfway through the year, so it's a great time to catch up on my 1 Year of Stitch­es project. As in pre­vi­ous years, I start­ed it out with great expec­ta­tions, all bright-eyed and bushy-tailed. Don't get me wrong; I'm still stitch­ing each day. But my goal of fin­ish­ing one ani­mal a month on my #crea­ture­coat isn't going to hap­pen. I worked on my por­trait of Pauline, for instance, from Feb­ru­ary to the end of April. I'm hap­py to have moved on from that embroi­dery, and now I'm work­ing on a pock­et kit­ty that I first stitched last year. (I didn't have time to sketch any­thing new.)
The neat thing about con­sis­tent­ly chron­i­cling your work is you can see how you've improved over time. Even when I first sketched and stitched this kit­ty a year ago, I've con­tin­ued to hone my draw­ings and refine my por­traits. This kit­ty is a lit­tle less detailed than the oth­er por­traits on the jack­et. So, along the way, I'm plan­ning on adding some three-dimen­sion­al­i­ty to make the visu­al style more in line with what's already on my #crea­ture­coat.
I'll admit that I'm a lit­tle dis­ap­point­ed that I haven't been able to stitch as much as I like. But, it's with good rea­son. I've received a con­sis­tent flow of pet por­trait com­mis­sions, and that work comes first. It's a good prob­lem to have!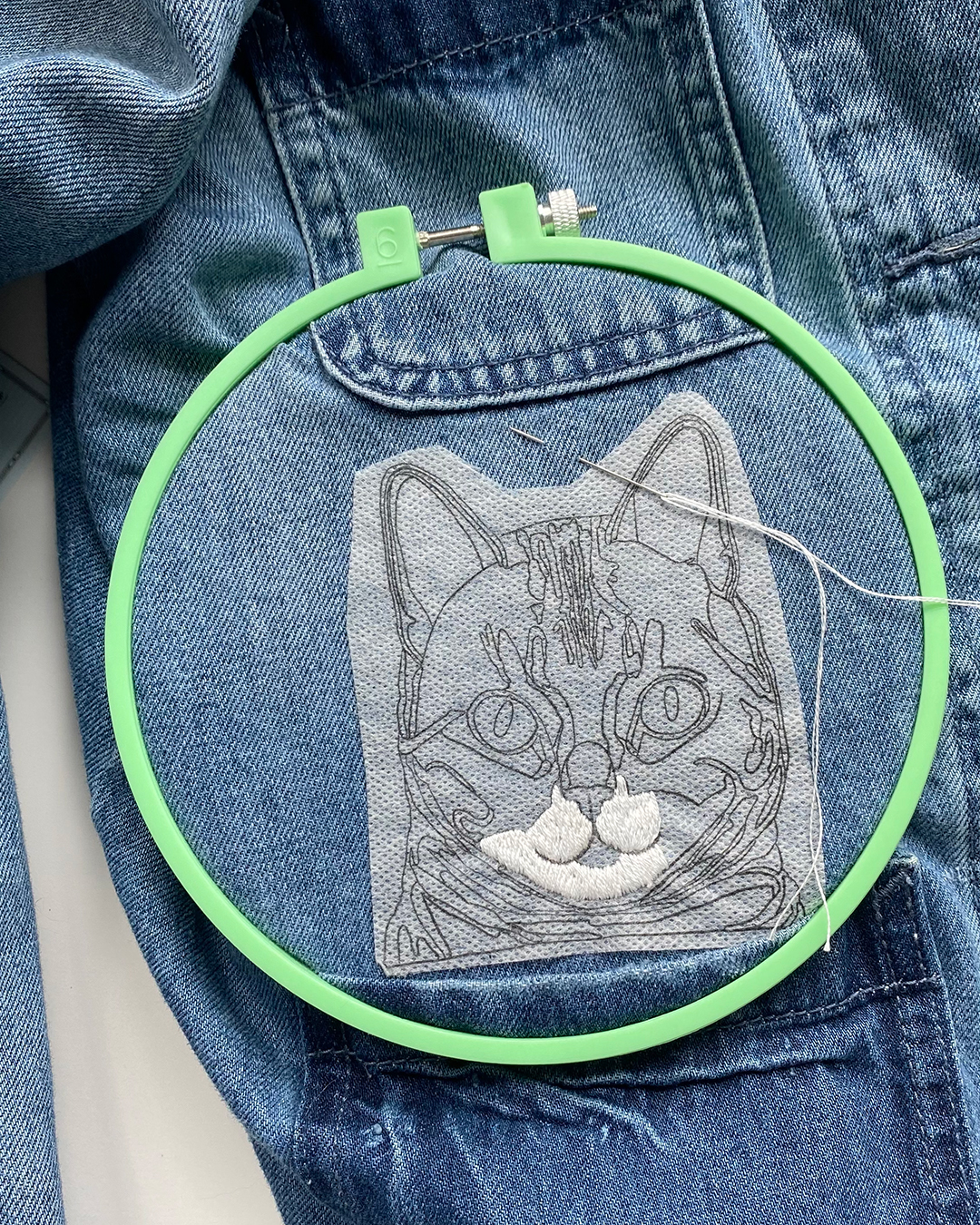 As in oth­er years that I've worked on 1 Year of Stitch­es, I am also feel­ing a bit of the grindy-ness of this project. It's inevitable; it's not the begin­ning or end that's hard about any sort of endeav­or. It's the mid­dle of it, where you can't quite see where you're going yet. You just have to trust that it will all work out okay.
One way to do this is to have a sem­blance of a plan for­ward. Mile­stones, if you will. Once com­plete the pock­et kit­ty, I will turn the jack­et over and stitch along the back yoke. I am excit­ed about what's to come!