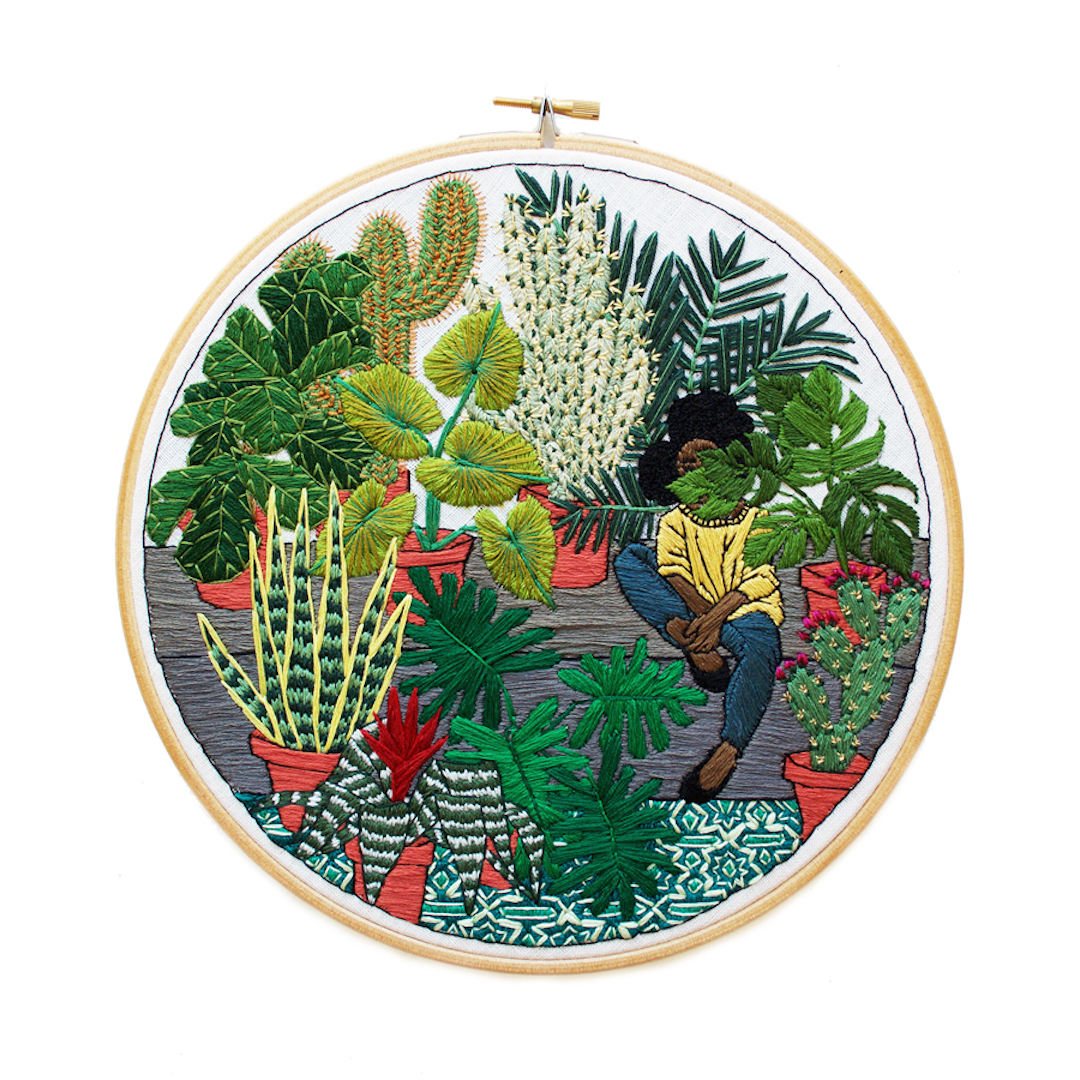 It seems for­ev­er ago when I first fea­tured the embroi­dery hoop art of Sarah K. Ben­ning (it was 2015!). Since then, the nomadic con­tem­po­rary embroi­der­er has cre­at­ed a myr­i­ad of oth­er works, all of which revolve around peo­ple, plants, and inte­ri­ors. She's also host­ed work­shops and par­tic­i­pat­ed in gallery shows, in addi­tion to cre­at­ing a pop­u­lar pat­tern pro­gram; known as #SKBDIY, each month she intro­duces a new DIY pat­tern that's avail­able on Etsy.
These are some pieces that Sarah has cre­at­ed over the past year (and more). I don't need to tell you how beau­ti­ful they are—that's obvi­ous. I've real­ly enjoyed watch­ing Sarah's cre­ative busi­ness grow. In an inter­view with The Every­girl, she describes what it was like to go from work­ing a full-time job (of 40–50 hour weeks) to quit­ting and becom­ing a full-time work­ing artist. "I still had doubts though, and some­times I still do! I'm not sure there is any way to know if you are ready for big step like that until you do it."
You can purchase Sarah's hoop art in her independent online shop or try out her pattern program on Etsy; the choice is yours—although both are good ones.