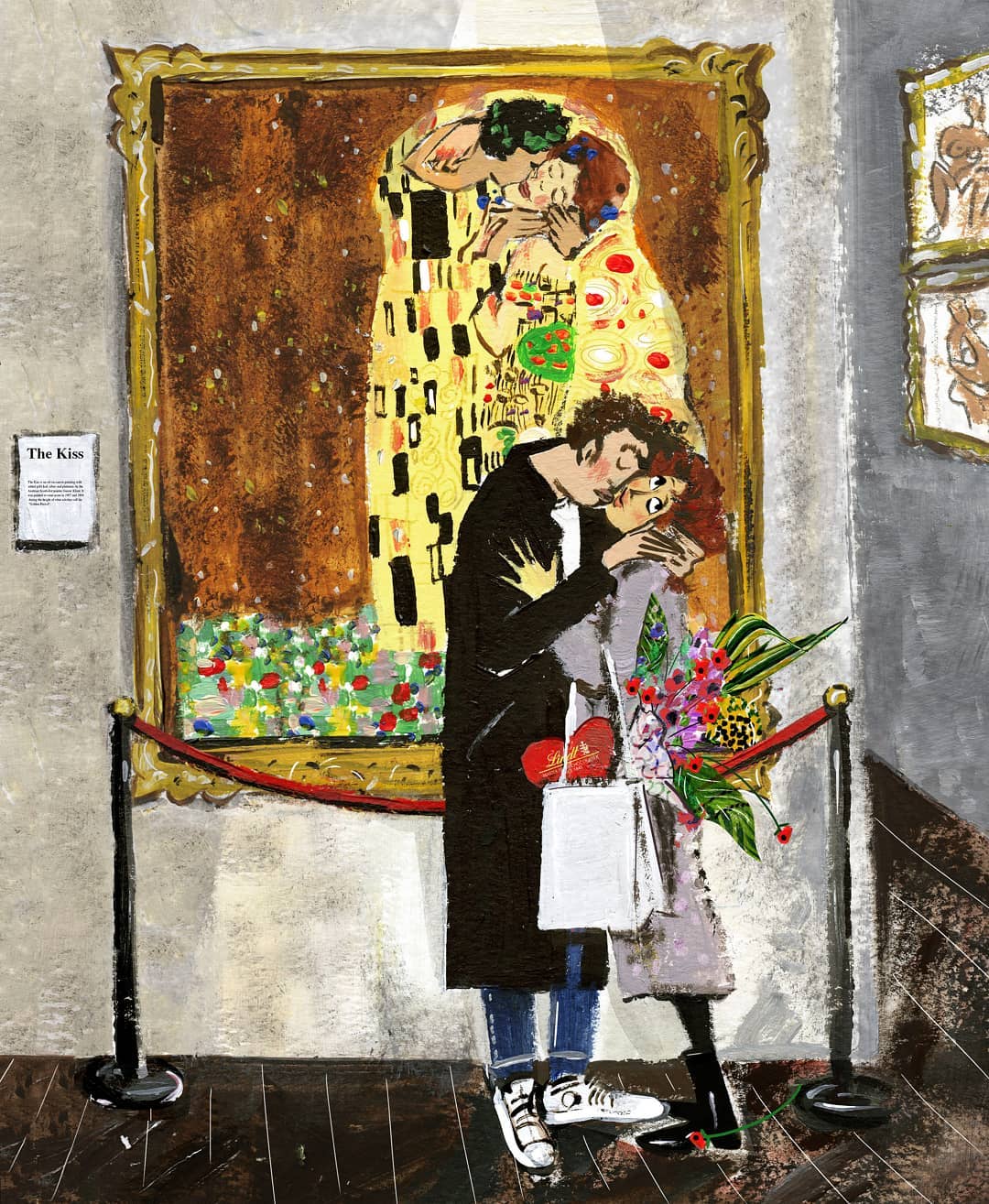 Mul­ti-dis­ci­pli­nary artist Mok­shi­ni cre­ates ener­getic illus­tra­tions that cap­ture the buzz of city life and beyond.
"I live in Brook­lyn, doo­dling most of the time, cre­at­ing art that offers an hon­est and wit­ty take on fash­ion, women, and dai­ly life," she says. "The streets of New York and its eccen­tric per­son­al­i­ties def­i­nite­ly became a hub for inspi­ra­tion after I moved from my oth­er home, New Zealand. There was so much to cap­ture, I couldn't stop draw­ing peo­ple! My style nat­u­ral­ly began to show­case my love for whim­si­cal char­ac­ters and satir­i­cal storytelling."
Be it play­ing in a park, PDA on pub­lic tran­sit, or an artist alone at work in their stu­dio, Mok­shi­ni is so great at set­ting a scene that tells us so much while still leav­ing us want­i­ng more.
Prints of her work are avail­able in her online shop. To see what she's work­ing on next, fol­low her on Insta­gram.