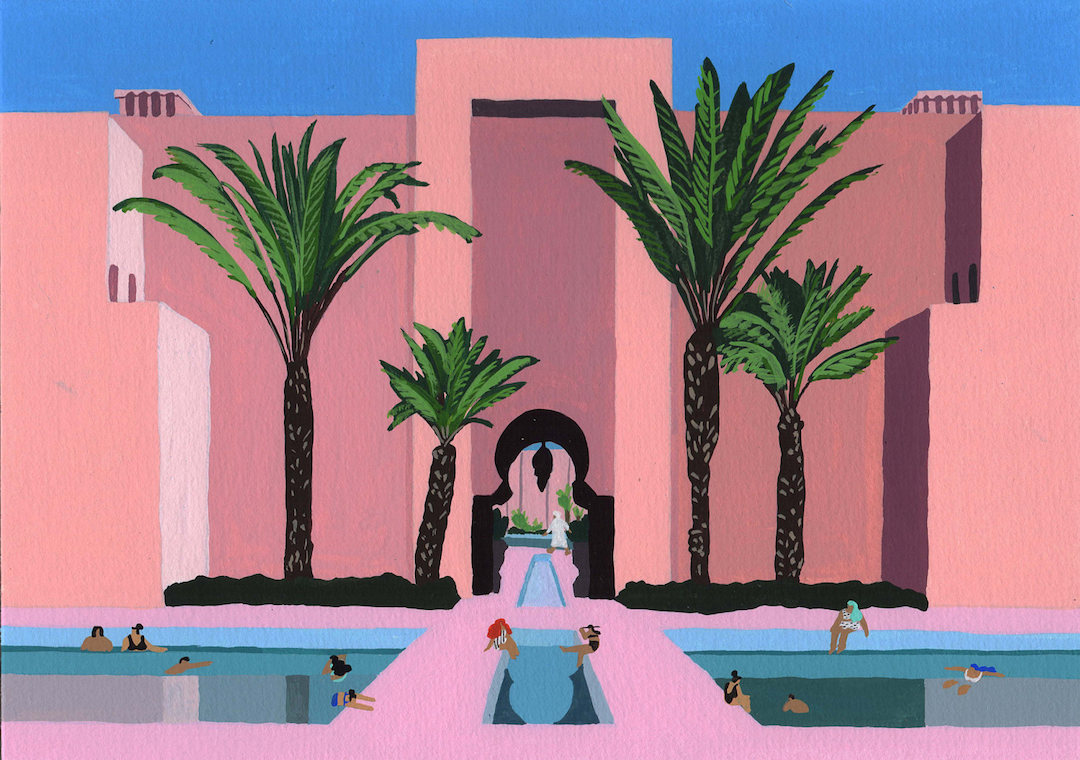 Almost a year to the day, I wrote about Joanne Ho's exquis­ite swim­ming paint­ings. From a bird's eye view, she intro­duced us to a bevy of anony­mous char­ac­ters who were so tiny they looked like ants among the grandiose land­scape. Well, Joanne is back with more! She recent­ly shared with me some of her lat­est works, which still fea­ture minia­ture folks doing what they do best—enjoying the scenery.
Joan­ne's paint­ings are the­mat­i­cal­ly sim­i­lar to the last time I shared them, but the style has depart­ed from dif­fused edges and vis­i­ble brush strokes to more struc­tured, angu­lar works. Using gouache, she cre­ates opaque, bold shapes that fit togeth­er like puz­zle pieces. See­ing the small fig­ures dot her paint­ings in a very unstruc­tured way is a nice contrast.
These swimming paintings are available as original and prints through Joanne's Etsy shop.