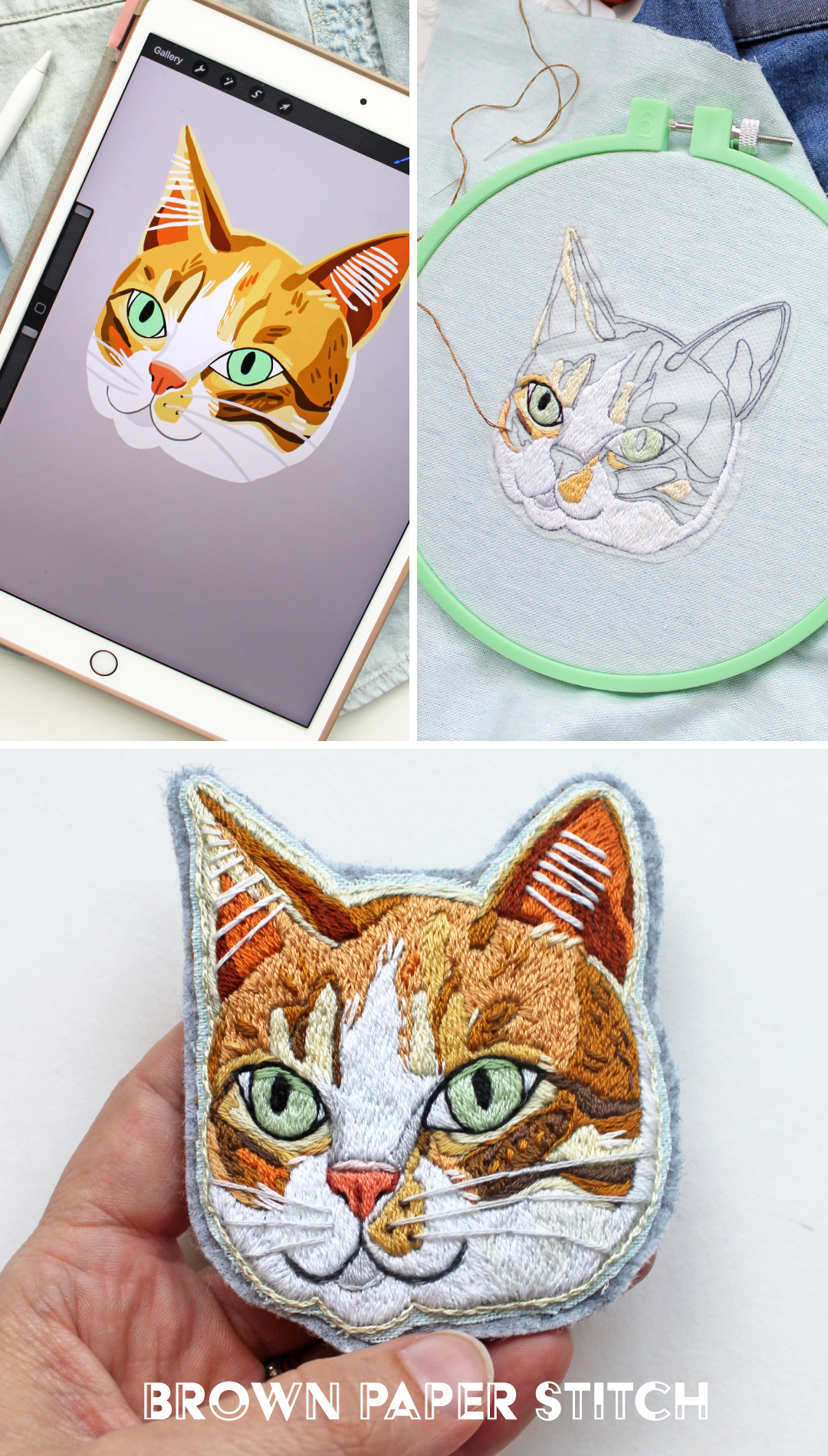 This article is brought to you by Brown Paper Stitch, my business that makes your wardrobe pawesome by embroidering your pets on clothing.
Did you have let­ter jack­ets at your high school? Mine did, and you could earn giant "let­ter" patch­es for things like sports, aca­d­e­mics, music, and more. (I had a cou­ple for run­ning var­si­ty cross coun­try and aca­d­e­mics.) I've always loved those patch­es and their vin­tage, hand­craft­ed feel. It's what's inspired me in my lat­est offer­ing for Brown Paper Stitch: cus­tom pet por­trait patch­es. You can now com­mis­sion a por­trait of your favorite cat, dog, bun­ny, reptile—you get the picture—as a large patch that will stick on your jack­et, back­pack, jeans… what­ev­er you like!
How the Custom Pet Portrait Patch Works
The cus­tom por­trait process is very sim­i­lar to the col­lars I already offer. The big dif­fer­ence is that you won't need to send me a gar­ment, as I'll be cre­at­ing a patch for you.
Once you pur­chase the list­ing, I'll get in touch with you and you'll send me pho­tos of the pet you want me to stitch. The more pho­tos the better—especially images that are snapped in nat­ur­al light and offer a clear view of the ani­mal's face (so that I can get mark­ings, etc correct).
I then work on the sketch. After I com­plete it, I'll send it to you for approval. This where you tell me any changes that need to be made—like the eyes are too big or the col­or is off. If there are tweaks that need to hap­pen, I'll make the changes and send it back to you. Once it all looks good and you give the OK, I'll start stitch­ing. The fin­ished embroi­dery is mount­ed to felt with a peel-and-stick backing.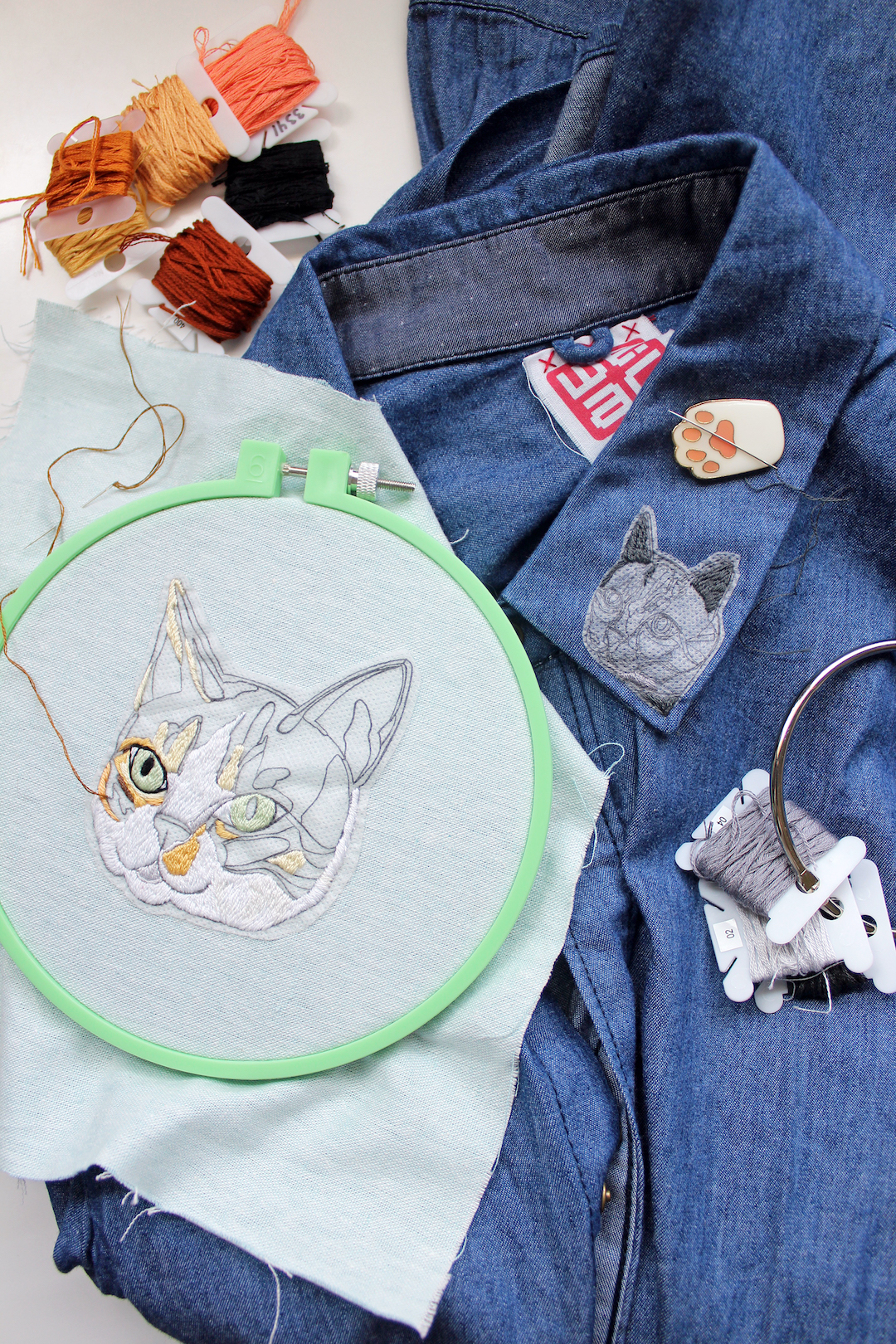 With my cur­rent work­load, it'll take between two and four weeks to com­plete, from sketch to fin­ish. This does not include the time it takes to ship to you.
So, ready to get your cus­tom pet por­trait patch? Vis­it my Etsy shop to get start­ed! If you have any ques­tions, feel free to mes­sage me via Etsy or a DM on my Insta­gram @brwnpaperbag_stitch.