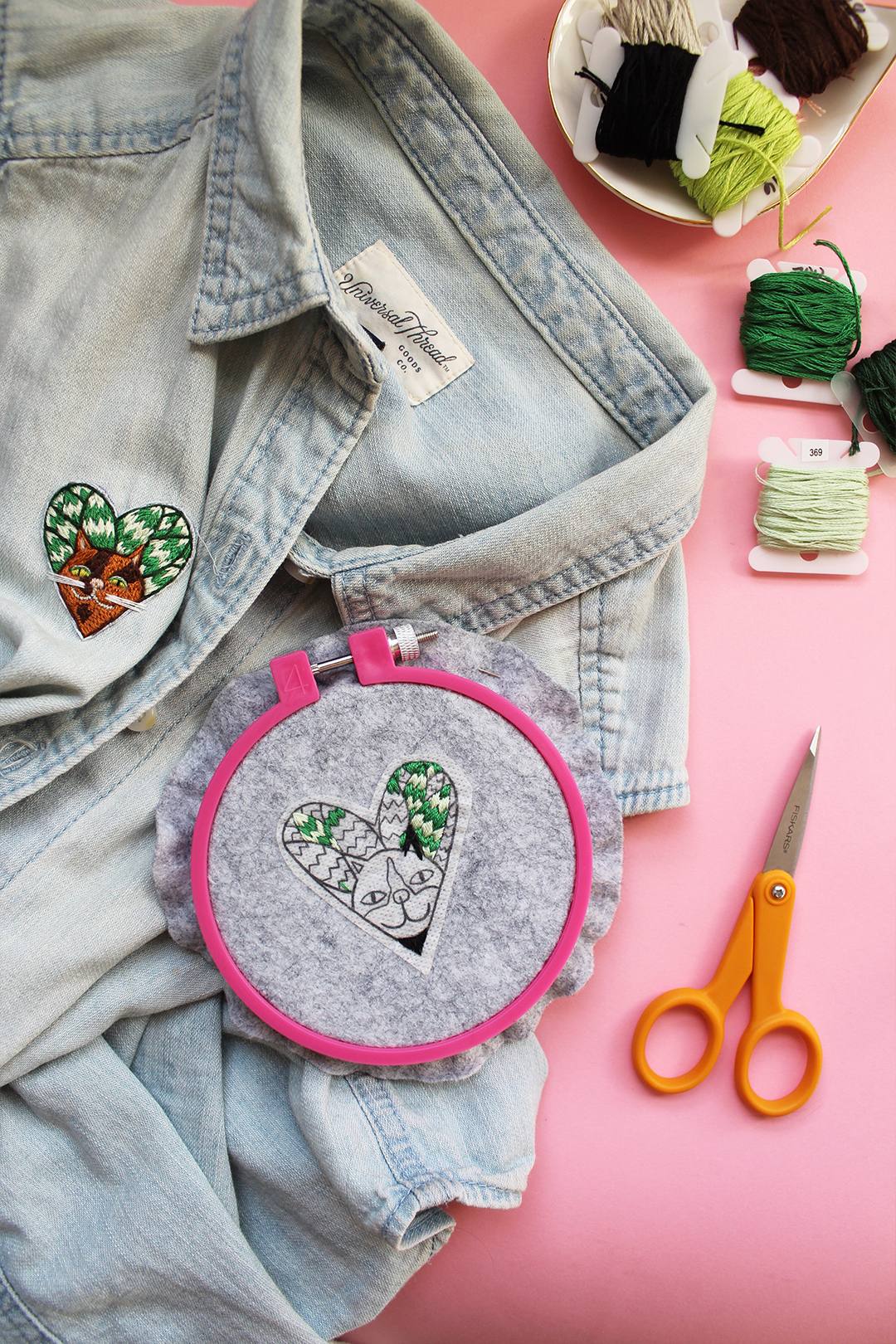 I'm going on vaca­tion! I'll be back here on July 6.
If you're look­ing for some­thing cool to pass the time, did you know that I have a free embroi­dery pat­tern? Called Kit­ty Heart, it's a begin­ner-lev­el embroi­dery pat­tern that fea­tures a smil­ing kit­ty sur­round­ed by snake plant leaves. You can stitch it as a patch, or maybe use it to spiff up a tired piece of clothing—that's what I did.
If you end up stitch­ing, I'd love to see your progress! Share your work in progress and fin­ished pieces using the hash­tag #BPStitchDIY and tag me with @brwnpaperbag_stitch.